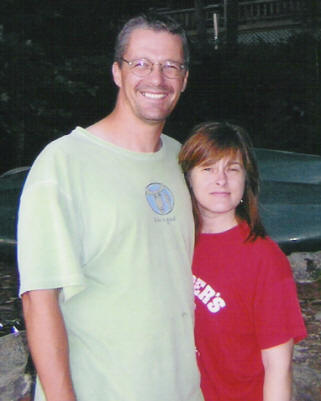 Hi…..we are Michael and Linda and we are waiting to welcome you to the wondrous fishing and scenery Deshka Wilderness Lodge and Alaska has to offer.
We have spent the better part of our lifetime living and working in the great outdoors. With over thirty years experience in the guiding and lodging industry we know what makes for a great wilderness adventure.
Linda and I lived in a tent while we cleared the land and built Loon Lodge in the North Woods of Maine back in the early 80's. With no generator or power tools we built a beautiful log lodge and cabins and one of the finest reputations in the guiding and lodging business. We have brought all that experience and knowledge to Deshka Wilderness Lodge.
Linda's has handled the menu and meals for thousands of guests over the years. Her experience in the kitchen is second t
o none and many of our guests have told me that the main reason they keep coming back is for her great food. Her recipes have been written up in several cookbooks over the years. But for her it is not about that, its the love of cooking that she likes. She has always taken pride in serving great meals and providing clean comfortable accommodations. She wants her meals to be a part of the experience that you will take home with you from your vacation. As her husband I am proud of what she has accomplished by my side.
For me, the outdoors has been my life. Since an early age I have spent most of my life (except for a few years in construction) in the outdoors, first through scouting as an Eagle scout and merit badge instructor and then as a guide. In my early teens I was already teaching other kids how to fish. I passed my first guides test in 1985 and since then guiding has been all I have done. Nothing makes me happier then to share my knowledge of the outdoors with others. Making memories for people, seeing the smiles on their faces is what it is all about.
So come along and share all Alaska has to offer with us. From huge salmon and trout, majestic mountains, wildlife and wilderness. Linda and I look forward to making memories with you.
Premier Destination:  Remote Alaska Fishing Trips on the Deshka River
Watch our Guest Bring Home this Beautiful King Salmon!